If you want to practice using the app, you can turn the GPS off in from the app settings. With the GPS off, where ever you tap on the map is where Golf Target GPS thinks you are standing. To turn the GPS off do the following: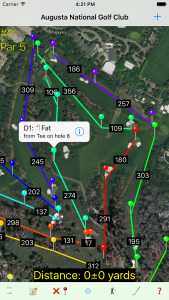 Tap the ? button at the bottom right corner of the map screen.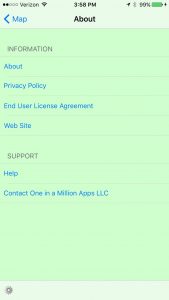 On the About screen tap the gear button (⚙) on the bottom left corner.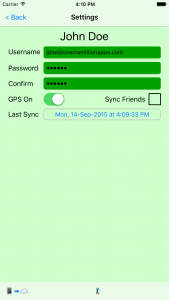 Slide the GPS On switch to the left to turn GPS off.