New Features
[➢] Button
The [➢] button has been added to the map screen below the hole number and par information. Touching the button recenters the map on your current location.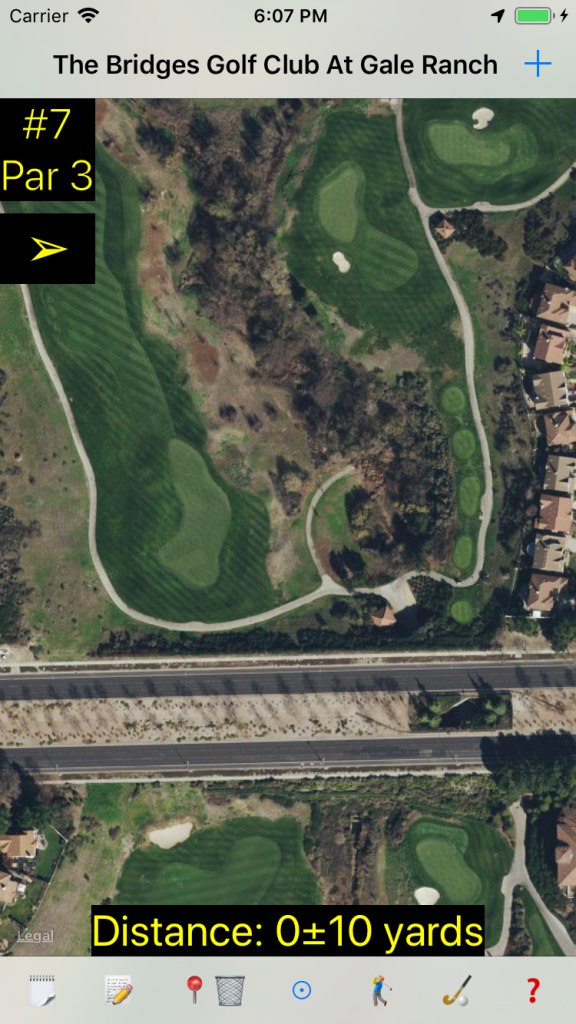 [📱⇔☁️] Button
The synchronize button [📱⇔☁️] is now disabled after being touched until the synchronize operation completes. This change provides feedback that the button has been pressed and the operation is in progress.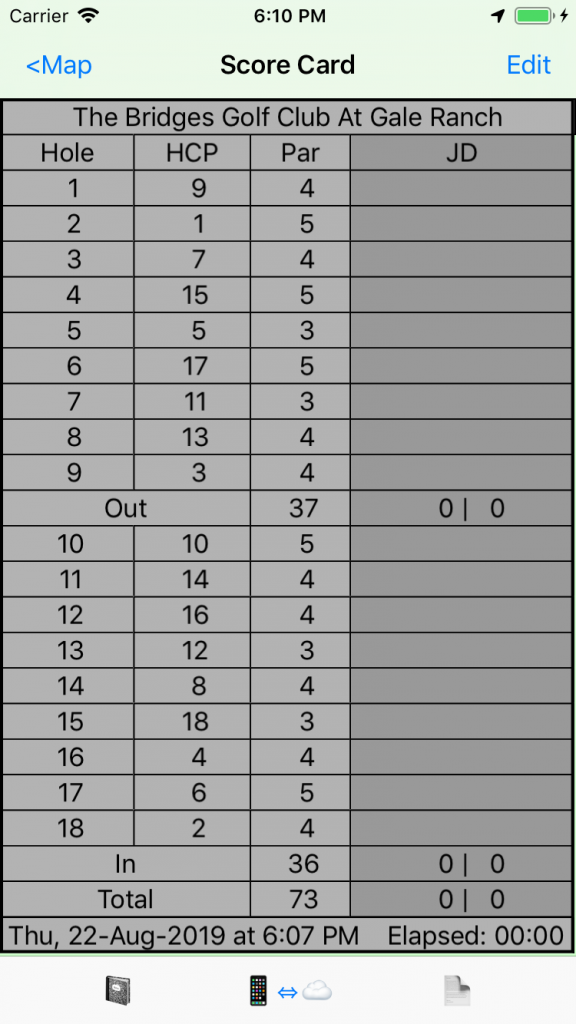 Location Privacy
Golf Target GPS now supports Apple's Always and When in Use privacy option.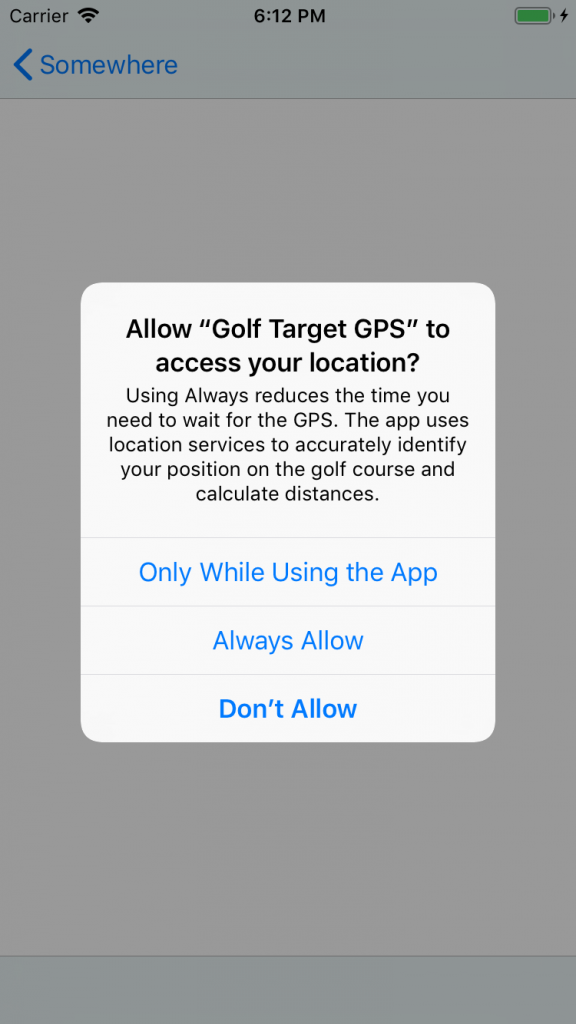 Fixes in this release
An issue was addressed with saving cards to the cloud server
Because the app didn't support the new location privacy setting, new installations basically didn't work because no GPS location was provided by iOS.