You can now create a reminder to pray for request on a particular date and time. If you have shared your prayer request, everyone will receive this reminder. This feature is particularly useful if you have an activity like surgery, a job interview, or an exam that is occurring at a specific time and could use prayer support. If you press the reminder notification, PrayZ launches and displays the prayer request that needs to be prayed for. The app also shows you the reminder date and time when you are viewing a prayer request. If you want to add a reminder to an existing prayer, first edit the prayer request then scroll down to the Reminders section.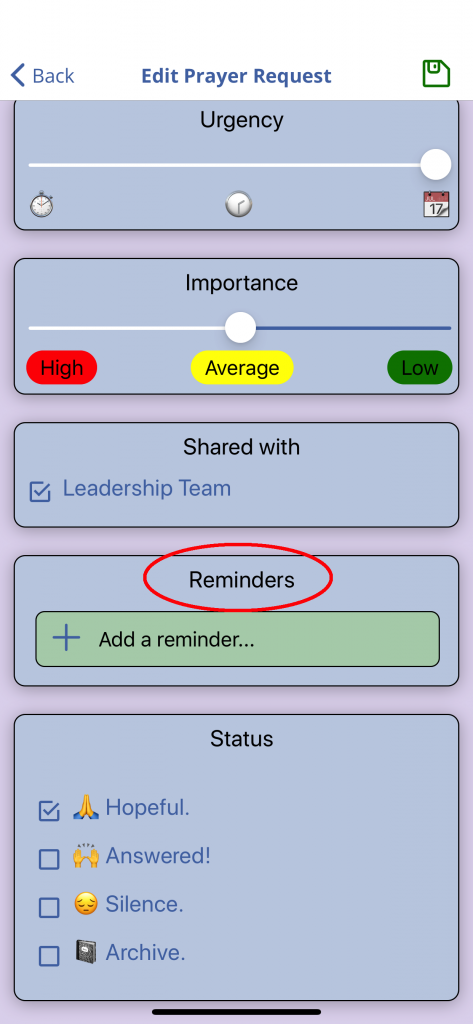 To add a reminder press the [+ Add a reminder…] button. New reminders are created with a date equal to Today and a time of Now. To change the date and time, press the [Calendar] button.
You can also program the reminder to automatically repeat at the specified interval. Note: The reminders are rescheduled at midnight.
After you have set the date, don't forget to press the [Save] button.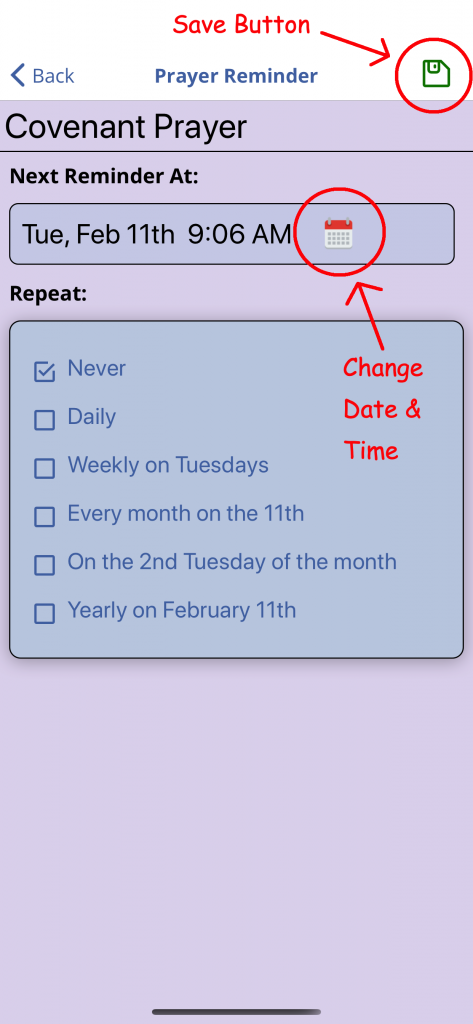 After you press the [Calendar] button, you'll see the device specific date & time chooser. For Apple devices, the chooser looks like this: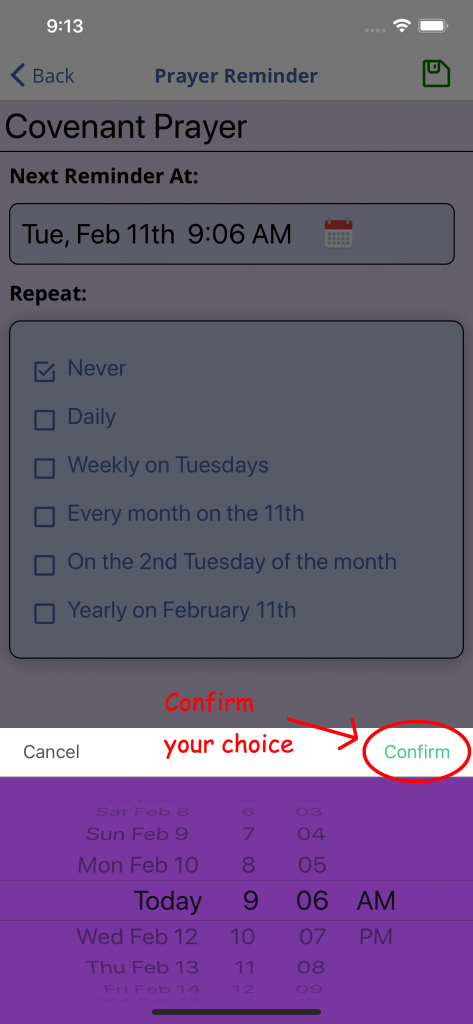 To change an existing reminder, press on it to bring up the date/ time chooser and to delete a reminder swipe it right to left (<–).